Tripawds is a user-supported community. Thank you for your support!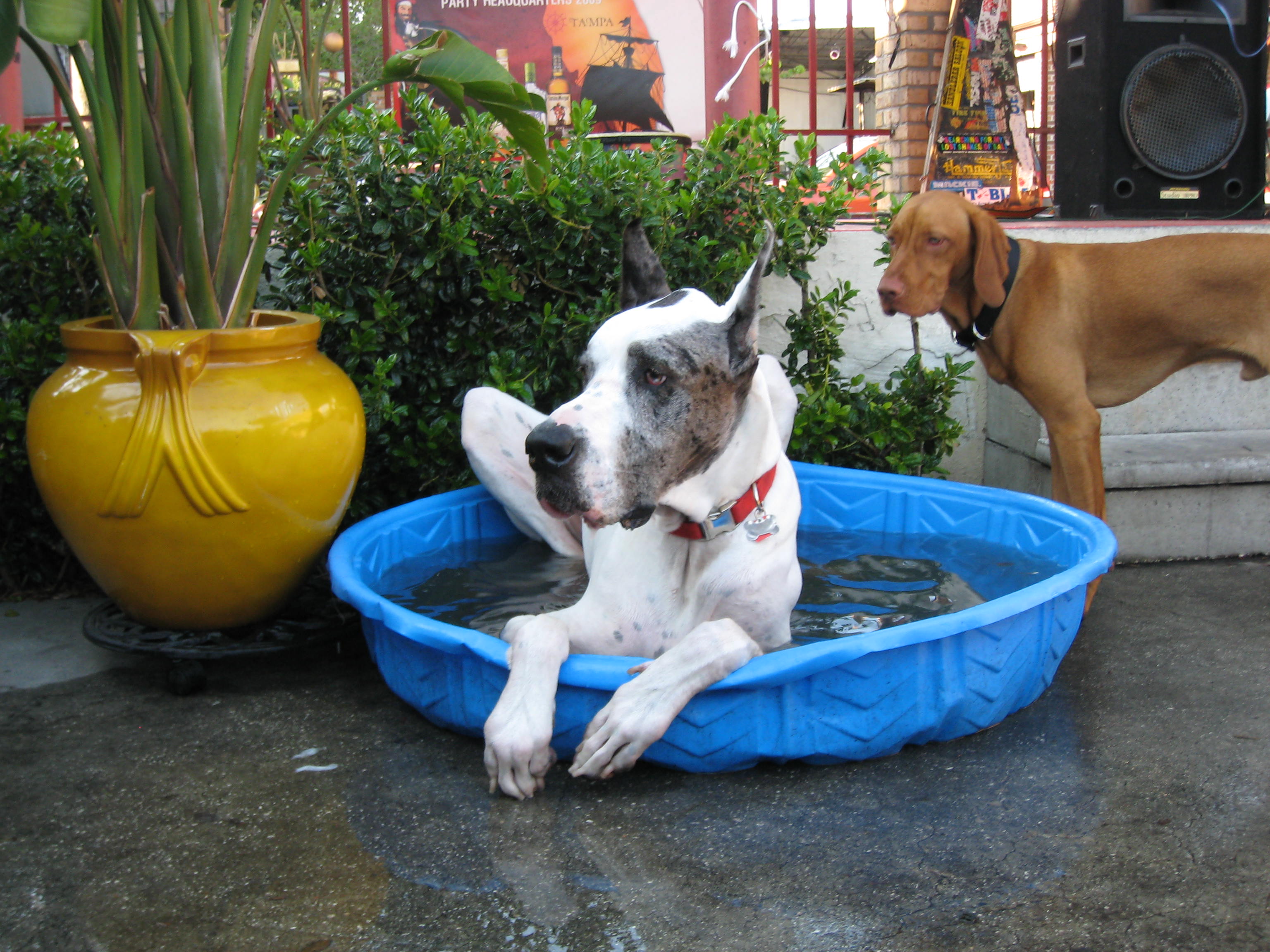 Alexander has had a lot of adventures, he has lived in three homes with us, taken trips to Jacksonville and Alabama, and met more people than we know.
We began attending Meet-up events specifically for Great Danes when Alexander was around a year old. Somehow it spiraled into us creating a new meet-up/social group for Great Dane owners and Dog lovers. The group expanded and grew to over 150 members.
With the group, Alexander has the opportunity to go out and see his friends in many settings. He loves going to Gaspar's Grotto in Ybor City, Ft. Desoto Beach, Davis Island Beach, ANY dog park, ANY restaurant that will let him in and many fund-raising events.
Alexander has also made some amazing friends. He loves hanging out with Emma, Monte, Lilli and Miles. He is content to do zoomies with them in a backyard. Oh, and he LOVES torturing his friend Dempsey, who he lived with for a while….poor Dempsey!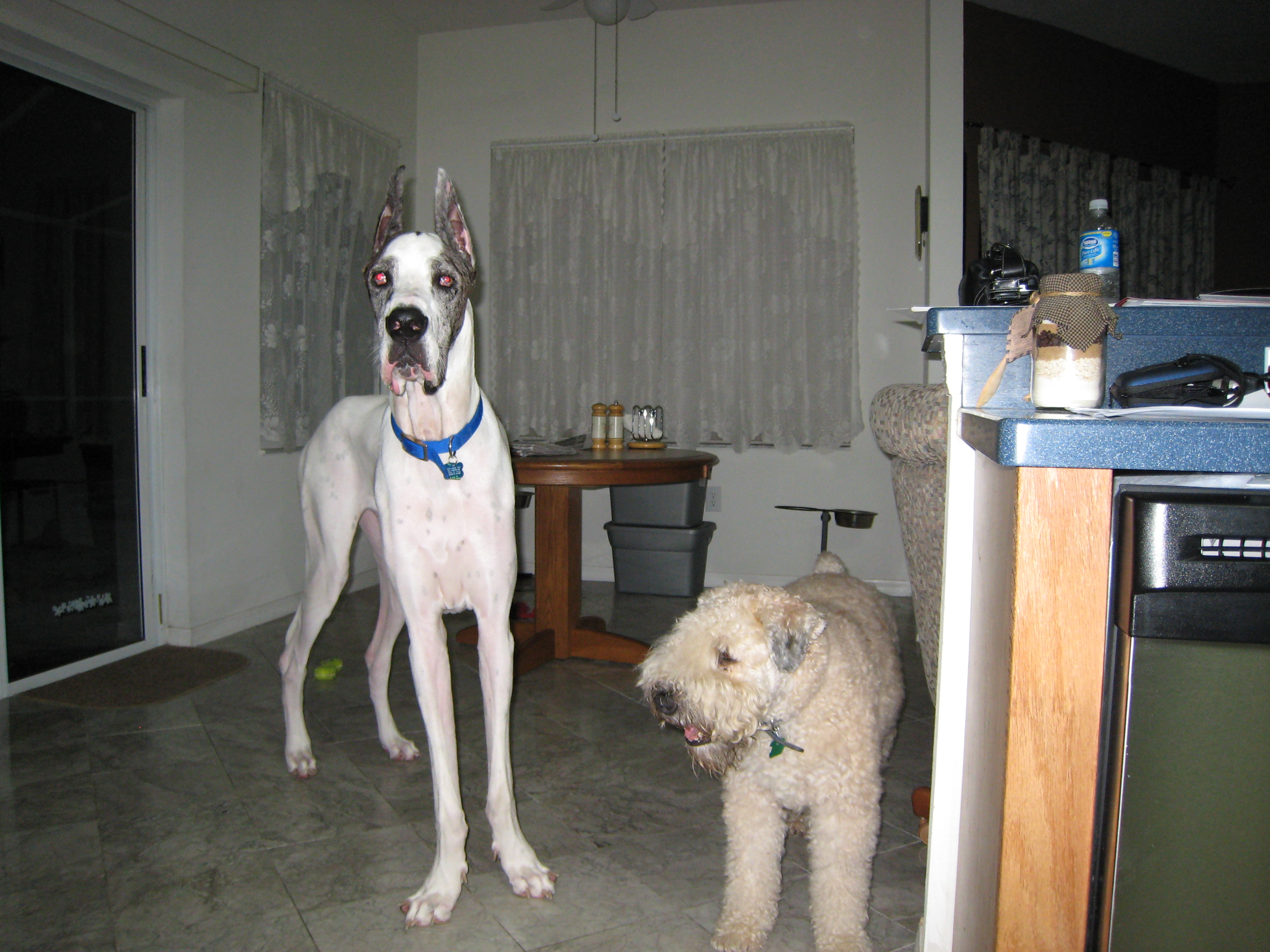 Even at Four, Alexander loves toys. He has a plushie whale that smells so bad you would think it is toxic, but he carries that plushie around like his security blanket!
I think Alexander's favorite thing in the world is good people. He loves to strut his stuff, having people gawk at him and love on him, as long as they don't get in his face. He LOVES his back scratched and will arch like a cat!
Kevin and I get so much pleasure out of watching Alexander amaze people. Recently, a woman escorting a blind man asked us if the man could touch Alexander. Alexander walked right over, turned his body so that he could be pet, and let the man love on him. There are no words to express the joy and amazement that came over that man's face.
Alexander does that to Kevin and I EVERY day.