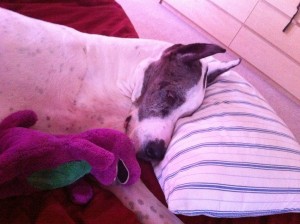 Well, Barney has had a lot of r&r here in Tampa. As Xander slows down, he is not so much in "kill" mode anymore, but most certainly in snuggle mode….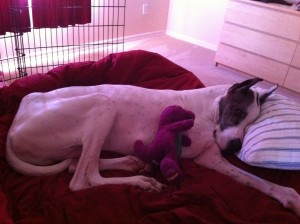 Dont get me wrong, Barney has had some fun here in Florida. He has been to the beach where he got to see an awesome sunset…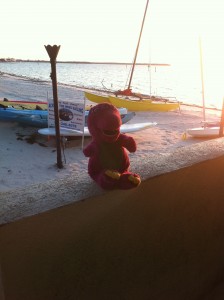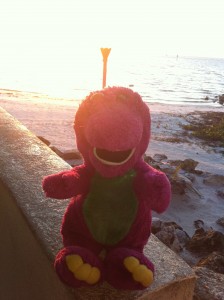 But then he was caught at the tiki bar! Bad Barney!!!!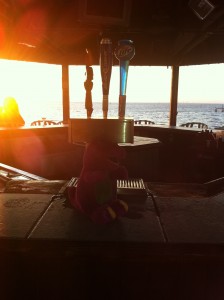 He has also had some time with our girl Baylee, a nine year old Great Dane. Though due to her age, she wasn't much for killing Barney either…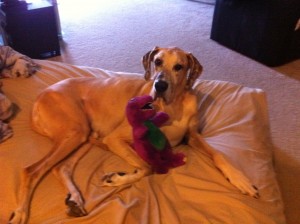 Baylee definitely had some words with Barney, but all in all they got along great….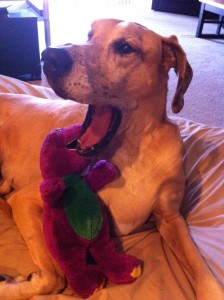 I think Barney has had a great visit her with Xander. He has infused the Tripawd spirit and strength into our household. He has brought comfort and love.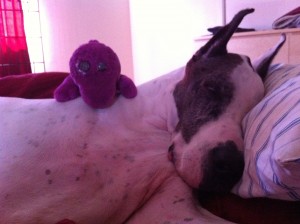 I think its time for Barney to stop being lazy now and GET KILLED!!!!!!!!!!!!